Specifications
Product Name:
KENT PEARL STAR
Transparent Detachable Tank, Wall
Mountable RO Purifier with Digital Display of purity & performance.
Technology:
RO+UV+UF+TDS Control with Digital Display.
Applications:
Suitable for Purification of Brackish/Tap Water/Municipal Corporation Water.
Purification Production Rate:
20 L/hr.*
Maximum Duty Cycle:
100 L/Day
Filter Cartridge:
Sediment, Carbon Block Filter, UF Filter, post Carbon .
Membrane Type:
Thin Film Composite RO.
UV Lamp Wattage:
11W.
Body Material:
ABS Food Grade Plastic
Installation:
Wall-mounting/Countrer-top.
Dimensions(mm) :
380(L) x 330(W) x 470 (H)
Storage Capacity:
11L (Transparent Detachable Tank)
Input Power Supply:
Single Phase 100-250 V AC, 50-60 Hz
Total Power Consumption:
60 W
NSF INTERNATIONAL,USA

NSF/ANSI 58 is an American National Standard for point-of-use reverse osmosis systems. Developed by a joint committee, NSF/ANSI 58 addresses the different aspects of the RO system such as:
TDS (Total Dissolved Solids) reduction performance Safety of materials that are in contact with drinking wa
ater
Recovery rating
Structural integrity
Contaminant reduction performance
Information of the end user
Efficiency rating
WATER QUALITY ASSOCIATION
WQA Gold Seal Product Certification Program is a scientific method to assure the safety of the products. WQA provides an independent seal of approval on a variety of drinking water treatment products after rigorous laboratory tests, literature review and materials assessment. KENT received WQA Gold Seal Product Certification which confirms that water purifiers provide safe water for consumption.
TUV SUD AMERICA INC.
TUV SUD America is an established and internationally recognized testing, training, inspection, and certification provider. TUV SUD system certification symbolizes quality and safety. TUV SUD certification ensures that the Management System complies with regulations and standards that address safety, quality, and characteristics.
CE CERTIFICATION
"CE" is the abbreviation of French phrase "Conformité Européene" which literally means "European Conformity". CE Marking ensures that KENT products comply with the essential requirements of the relevant European health, safety and environmental standards
ROHS COMPLIANT
Restriction of Hazardous Substances (ROHS) restricts the use of six hazardous materials found in electrical and electronic products. All applicable products in the EU market must pass ROHS compliance. ROHS compliance ensures that KENT products are not hazardous to the environment in terms of occupational exposure.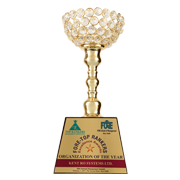 .
2017
Organization Of The Year
By: Fore-Top-Rankers Excellence Award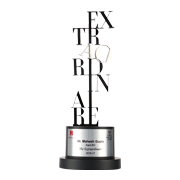 2016-17
The
Extraordinaire
By: Nexbrands &
]Brand Vision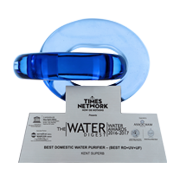 2016-2017
The Best Domestic Purifier
Award 2016-2017
By: Water Digest -UNESCO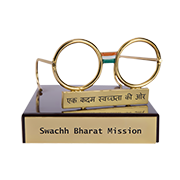 2016
Swachh Bharat Ambassador
By: Hon'ble Prime Minster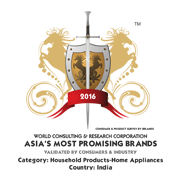 2016

Asia's Most Promising Brands –

Household Products –

Home Appliances

By: World Consulting & Research Corporation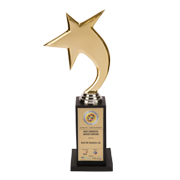 2015
Best Domestic
Water Purifier
Award
By: Water Digest - UNESCO